Outreach
---
2014-2015 White-Reinhardt Scholarship Award Winner!
Dawna Major, Cache County School District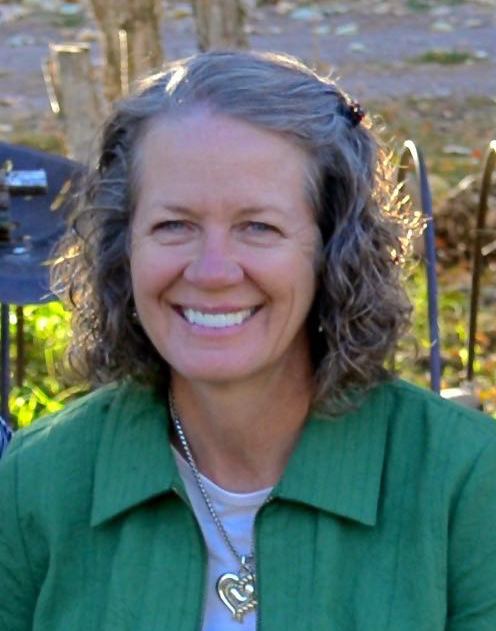 "I believe that agriculture is the thread in the fabric that binds our nation together and provides the means of sustaining our people physically, temporally, and even socially. The things learned from working with animals, on farms, in the classrooms, and in a myriad of agricultural settings may be just the thing that saves our nation."
"I believe that the public needs to learn and realize the role that agriculture plays in their everyday lives. This is the reason that I volunteer and wish to teach children, particularly, about agriculture. I am a very busy individual, but when my children come home after helping all day teaching students about agriculture, and they say, "I can't believe the kids don't know that the eggs they eat really come from a chicken," I am reminded of the importance of continually offering agricultural education in the schools. And, when the preschool, special needs, and kindergarten classes send notes of appreciation for their experiences of petting the horse, riding the pony cart or wagon, or just seeing a baby foal, or getting a chance to hold baby chicks, gathering eggs, or learning that pigs produce the bacon that students eat, againI am reminded of the importance of offering agricultural education in the schools."
"As I consider the impacts that urbanization has had on family farms and realize that the once-rural America is changing, I see how much of the general public—and particularly youth—does not have any comprehension about where their food comes from or the value of agriculture in their daily lives. These concepts can be learned in many ways, but using formal and informal techniques in the classroom setting is certainly the best."
"Agriculture in the Classroom is a valuable asset to any educational program and very beneficial for the general public, particularly the youth of America. Garrison Keillor once said, "Nothing you do for children is ever wasted. They seem not to notice us, hovering, averting our eyes, and they seldom offer thanks, but what we do for them is never wasted." That is why I spend my valuable time teaching children—my own, those in my community and state—and anyone else I can influence. Teaching about agriculture and heritage weaves a stronger fabric."
"For the past 30 years, I have been involved in 4-H and FFA settings as a teacher—volunteering as needed in field day settings, judging contests, and other agriculture-related teaching opportunities. I will continue to remain an advocate of agriculture throughout my life. Most of these programs involve teaching youth to express themselves as individuals who have both learned about agriculture and who have experienced the impacts of agriculture in their lives. It is inspiring to witness the growth and enjoyment of individuals as they learn about agriculture."
"The Agriculture in the Classroom conference will give me an opportunity to collaborate with and learn from other educators and program developers who have a greater vision of the effectiveness and importance of agricultural literacy programs. Undoubtedly, I will come home recharged and with a broader vision of this program. Sharing this vision with our FFA and 4-H youth volunteers—as well as other adult volunteers and agriculture industry professionals—will promote education of the public on the importance of agriculture in their lives."